Saturday, November 7 – 7:30pm
from New York City
The Sylvia Cuenca Trio
featuring Peter Zak on piano
and Essiet Essiet on bass
live streamed from Bird & Beckett
Drummer Sylvia Cuenca brings pianist Peter Zak and bassist Essiet Okon Essiet to Bird & Beckett Saturday evening for two sets of jazz trio work. Sylvia's career has included four years in the Joe Henderson Quartet and eleven years in trumpeter Clark Terry's band. All three musicians are New York-based, in the midst of major careers in the music. Family connections bring them all to the west coast on occasion and we're the lucky musical beneficiaries of that situation.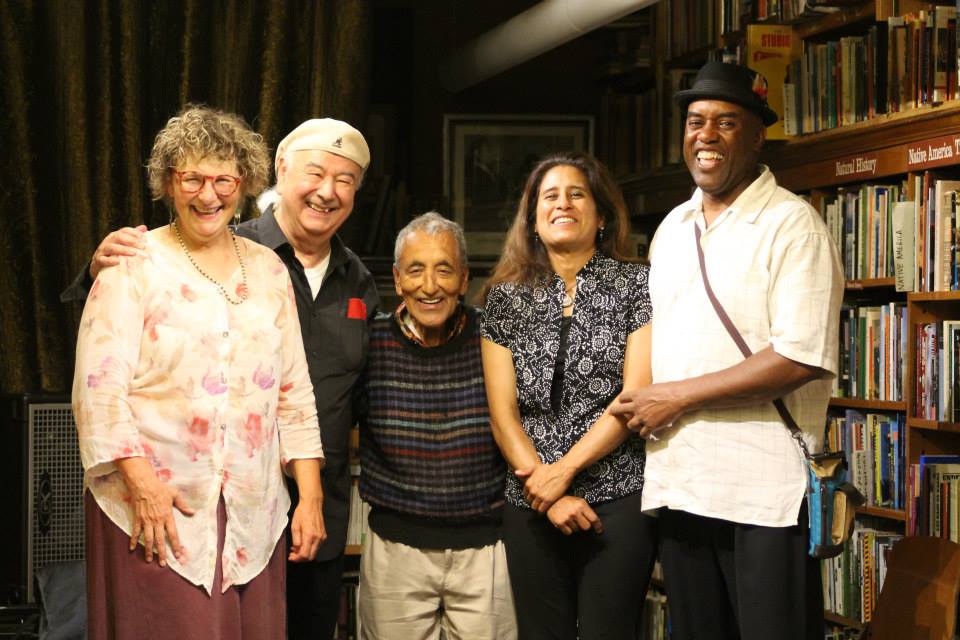 Our first encounter with Sylvia and Essiet was six years ago when they came to Bird & Beckett to play in the late, great guitarist Eddie Duran's sextet, celebrating Eddie's 90th birthday. In a number of configurations, Sylvia has brought groups into Bird & Beckett well over a dozen times in the past six years; and under Peter's leadership, this trio played Bird & Beckett in the late summer of 2018.
We're well pleased to have them back.
Catch the show on Bird & Beckett's Facebook page or YouTube channel.
$25 suggested donation / pay what you can at this link
Here's some video of Sylvia and Peter playing Mezzrow in New York City –  https://www.smallslive.com/events/20770-peter-zak-kiyoshi-kitagawa-sylvia-cuenca/
And here you'll find video of Essiet with the pianist George Cables and drummer Victor Lewis in a date in Madrid – https://www.facebook.com/JazzImprovisers/videos/1142181075892576
Our events are put on under the umbrella of the nonprofit Bird & Beckett Cultural Legacy Project (the "BBCLP"). That's how we fund our ambitious schedule of 300 or so concerts and literary events every year.
The BBCLP is a 501(c)(3) non-profit...
[Read More ]
Gigging musicians! You have nothing to lose but your lack of a collective voice to achieve fair wages for your work!
The IMA can be a conduit for you, if you join in to make it work.
https://www.independentmusiciansalliance.org/

Read more here - Andy Gilbert's Feb 25 article about the IMA from KQED's site