653 Chenery Street
in San Francisco's Glen Park neighborhood
1-415-586-3733
[email protected]
Open to walk-in trade and browsing
Tuesday to Sunday
noon to six
If the stream stops prematurely here, scoot over to facebook or youtube where the party's still going on!

jazz club! when lights are low…
Saturday, May 11th, 7:30-10pm
Scott Amendola + Phillip Greenlief
in solo & duo turns
The Jazz Philanthropists Union presents… jazz club! when lights are low.
$20 cover charge tonight (sliding scale available to those with limited means)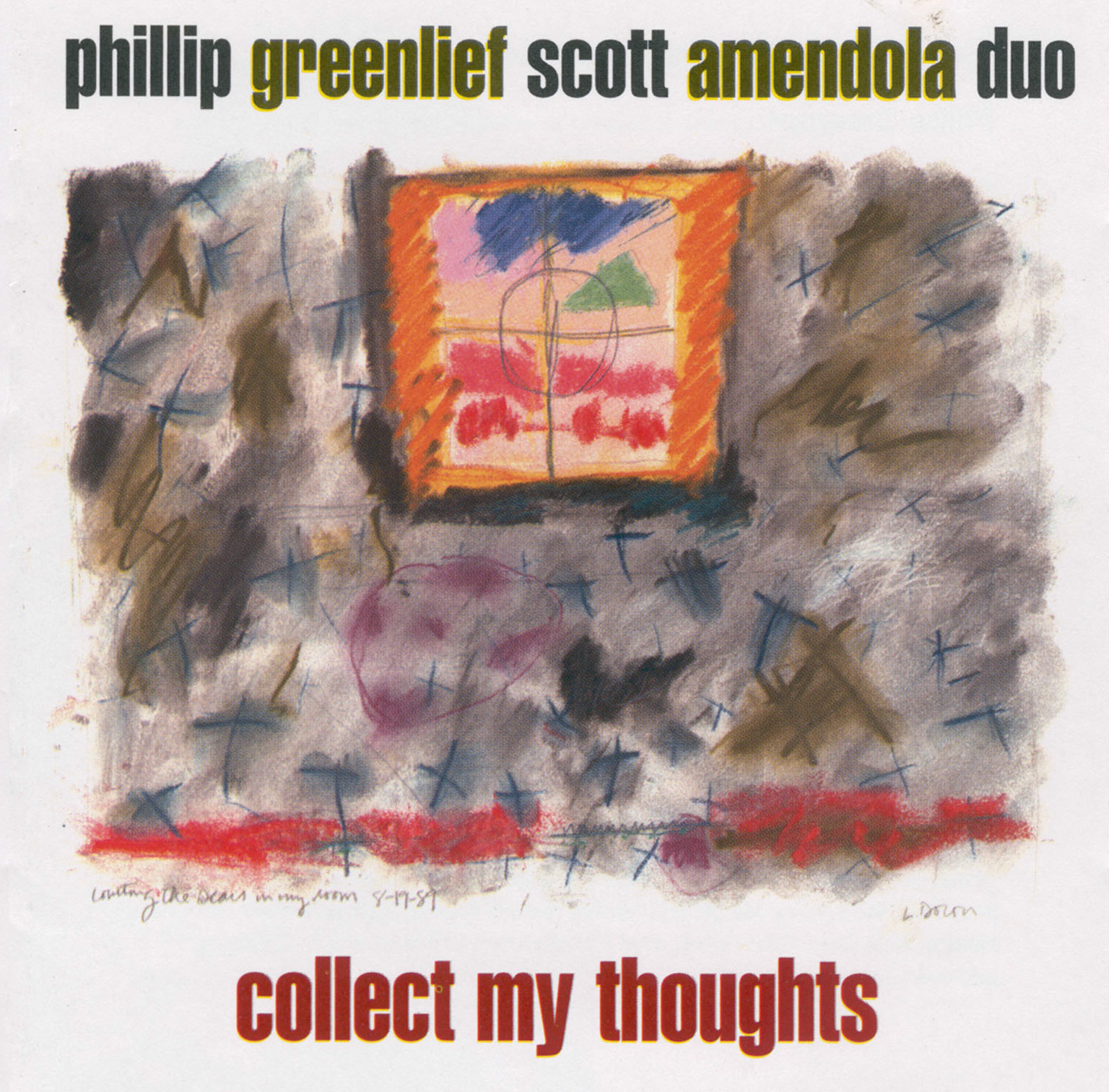 Tonight, we present two major creative talents working together with improvisational brilliance on material brought to the table by each. Their album "Collect My Thoughts" was recorded 25 years ago, in 1994, and released in 1995, and they've collaborated frequently in the intervening years. Both are highly regarded musicians with international careers and reputations that have been cemented over many years of work at the highest level. Both have graced our stage in various contexts numerous times, for which we are extremely grateful.
Regarding their collaboration, Phillip writes: "Scott and I began working together not long after I returned to the Bay Area in 1993. We composed a few things and explored compositions by other composers, but the music really began to flow when we began to explore improvisation. We played a lot, bouncing between the Bay Area and Los Angeles, and the fruits of those labors culminated in the work COLLECT MY THOUGHTS, our CD release on the 9 Winds label. This record really helped to put us both on the map as free improvisers (the CD received rave reviews in Down Beat and many other high profile publications)."
We're very pleased to welcome Scott and Phillip back tonight, as Bird & Beckett's 20th Anniversary Celebration continues, featuring ten live music and poetry events and a Board of Supes proclamation between May 10th and May 20th.
Available Now at Bird & Beckett
Hot off the press from your neighborhood bookshop just in time for the lame duck period. 75 million voters, and counting, have rejected fascism and lies. 70 million haven't yet made that commitment. Bully Goat's Bluff might change a few of their minds.
Fits nicely in an invitation envelope for mailing. Fits in a pocket as well.
~~ Poetry as philosophy to plumb the deeper truths of these times ~~
$15 and worth every penny
_ _ _
Jerry Ferraz is a keystone of
the Bird & Beckett cultural edifice, built by you through your decades-long love and support.
Our events are put on under the umbrella of the nonprofit Bird & Beckett Cultural Legacy Project (the "BBCLP"). That's how we fund our ambitious schedule of 300 or so concerts and literary events every year.
The BBCLP is a 501(c)(3) non-profit...
[Read More ]
Gigging musicians! You have nothing to lose but your lack of a collective voice to achieve fair wages for your work!
The IMA can be a conduit for you, if you join in to make it work.
https://www.independentmusiciansalliance.org/

Read more here - Andy Gilbert's Feb 25 article about the IMA from KQED's site