653 Chenery Street
in San Francisco's Glen Park neighborhood
1-415-586-3733
[email protected]
Open to walk-in trade and browsing
Tuesday to Sunday
noon to six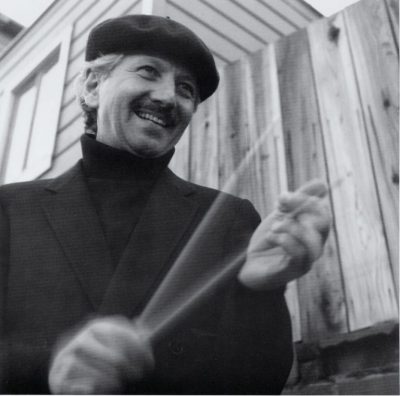 Ben Stolorow, piano
Peter Barshay, bass
Vince Lateano, drums
Pay what you will;
$20 suggested. Byob.
Reservations, call 415-586-3733
__________________
Leader & drummer Vince Lateano has been an invaluable part of the San Francisco scene since he came to the City in the mid-1960s. He quickly found his place in the local jazz scene, playing, recording and touring with Vince Guaraldi, subbing around town for John Markham when Markham went on the road with Sinatra and other major acts, and working extensively with Cal Tjader, Eddie Duran, Chet Baker, Clare Fisher and a host of others through the years. Later, all through the 1990s 'til it closed as such in 2003, he was the house drummer at Jazz at Pearl's in North Beach, playing with his own trio several nights a week and backing up any number of musicians appearing as headliners on the weekends.
He's rolled on from there in that same vein all across the region, and has also been a great and charming session leader locally, running jazz jams at Pier 23 on the Embarcadero, the Dogpatch Saloon down on 3rd Street, the 7 Mile House on Bayshore near the Cow Palace, Sweeties near the wharf. On the last Sunday of the month, you'll find him running a jam session here at Bird & Beckett with this trio — Peter on bass and Ben on piano — giving room and sage advice to players young and old.
His trio plays its own date on the third Sunday of each month, from 5:30 to 7:30pm.
TAKE OUR SURVEY
To take our SURVEY, click here, and help the BBCLP get to know you better! As Duke Ellington always said, we love you madly...
Our events are put on under the umbrella of the nonprofit Bird & Beckett Cultural Legacy Project (the "BBCLP"). That's how we fund our ambitious schedule of 300 or so concerts and literary events every year.
The BBCLP is a 501(c)(3) non-profit...
[Read More ]
---
Gigging musicians! You have nothing to lose but your lack of a collective voice to achieve fair wages for your work!
The IMA can be a conduit for you, if you join in to make it work.
https://www.independentmusiciansalliance.org/

Read more here - Andy Gilbert's Feb 25 article about the IMA from KQED's site
Sign Up for Our Weekly Emails!