Rumba, jazz, New Orleans R&B, jump rhythm & jive, and haunting music of the old, weird Americas… plenty on tap between now and Sunday
Two shows on Friday: a happy hour rumba and an evening of jazz with the Bob Kenmotsu Quartet to follow! Saturday, it's the New Squatoolas bringing the spirit of New Orleans, and Sunday, jump blues and R&B quintet, the Cottontails followed by the Potrero Hillbillies playing the music of The Band and a few other things. Five shows in three days!

Friday 11/25 at 5pm, Annette A. Aguilar's Beans on the Left offers rumba n samba, featuring John Calloway! Pay what you want for this one, byob, and chillax!
San Francisco born & bred Annette A. Aguilar, after her teen years spent all over the latin music scene of the Mission District,  finished her B.Mus. in classical percussion at SFSU in the 1980s and headed for NYC where she's been a force on the Latin Jazz scene for decades — with her long-time ensemble Stringbeans, annual productions of Women in Latin Jazz festival concerts, and most recently as a member of Arturo O'Farrill's BronX BandA unit. She's in town to play a few gigs and be with family, and will slip in to Bird & Beckett for a happy hour gig with local hero John Calloway — a Latin Jazz flute player and educator of great repute, and a frequent presence on our stage. This time out, her West Coast band, Beans on the Left, features Anthony Blea on violin and Mike Arnold on bass.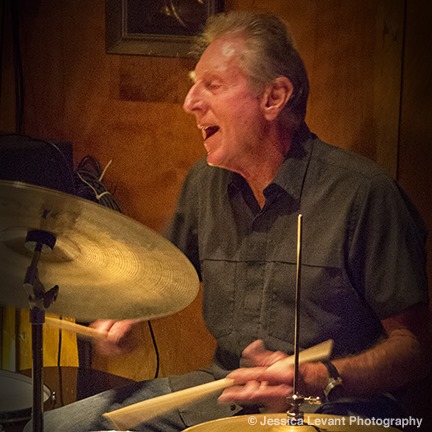 And at 7:30pm Friday 11/25, tenor player Bob Kenmotsu takes the helm of Tony Johnson's quartet! Your relatives are gonna love this band, or you'll love slipping away from family to catch jazz at Bird & Beckett — 7:30 to 9:30, and home to bed. With stalwart pianist Keith Saunders, the quartet features drummer Vince Lateano, a Sacramento kid who hit town in 1966 and a legend in our times, filling in for Tony, who can't make it this time out. Bob and Keith have both logged significant and fertile years on the New York scene and have been key players in the Bay Area for a number of years since. The estimable Doug Miller is on bass, what with Eric Markowitz off in other directions. Altogether, a fresh and wonderful combo ready to swing on bebop and ballads and some originals from Bob's ear, breath & pen. Sublime and spirited at once. A tonic for too much turkey and too much familial blather, lovely as that may be.
Fight the soporificism! Swing down to Bird & Beckett & bring a twenty for the band!
And it keeps on rolling all through the weekend…
The New Squatoolas bring a New Orleans vibe Saturday 11/26 at 7:30 — Jim Peterson, sax; Scott Foster, guitar, Joe Kyle, Jr., bass and Larry Vann, the groove merchant, on drums, guaranteeing a good time! We're not laying it on thick here, but this band is the best! It's just what you need!
Sunday 11/27, at 4pm, the Cottontails take it right to the top, with the totally terrific Karina Denike vocalizing, Tom Griesser sharing the mic when he's not blowing tenor sax, music director Michael McIntosh on piano ensuring that it swings mightily, Randy Lee Odell on drums, keeping it rocking… And Joe Kyle, Jr. on bass, providing that solid pulse! A highlight of anyone's holiday! Always a highlight of ours. (And do keep in mind that when they finish, the night is still young and we have a special treat for you at 7!
And finally, Sunday, that selfsame evening, 11/27, from 7 to 9, Joshua Raoul Brody, Joe Cunningham and Christopher Gray — collectively the Potrero Hillbillies — dig into The Band's epic and eponymous "brown album" — a drunkard's dream!
Doors open ten minutes before show time.
BYOB and cash to support the talent!
($20 typically for a trio or quartet)
For a reservation, call the shop at 415-586-3733.
Our events are live streamed on our YouTube channel and Facebook page.
Your kind donations while watching online help us pay the musicians
and support the stream.
Our events are put on under the umbrella of the nonprofit Bird & Beckett Cultural Legacy Project (the "BBCLP"). That's how we fund our ambitious schedule of 300 or so concerts and literary events every year.
The BBCLP is a 501(c)(3) non-profit...
[Read More ]
Gigging musicians! You have nothing to lose but your lack of a collective voice to achieve fair wages for your work!
The IMA can be a conduit for you, if you join in to make it work.
https://www.independentmusiciansalliance.org/

Read more here - Andy Gilbert's Feb 25 article about the IMA from KQED's site