Friday, June 16th – 5:30-8:00 pm
The Scott Foster Quartet
Alan Williams, trombone; Ollie Dudek, bass; Carson Messer, drums
plays jazz in the bookshop
Live jazz at Bird & Beckett started back in the fall of 2002… coming up on 15 years of Fridays.  And Scott Foster has been on the gig since the beginning. Bird & Beckett's favorite guitarist, bar none.
Tonight, as he does on the third Friday of each month, Scott has concocted a band to focus specifically on a nice slice of the jazz landscape.
Over a 20+ year career, trombonist Alan Williams has played in a wide variety of styles with a wide variety of artists ranging from country rockers Drive By Truckers to tap dancer Jason Samuels Smith to quirky indie-popsters CocoRosie and boogaloo pioneer Joe Bataan. With a sound influenced by past and present masters like Dickie Wells, Lawrence Brown, Gary Valente and Ray Anderson, he's created a passionate sound rooted in tradition.
Alan currently performs with Funky Latin Orchestra (FLO), the Afrofunk Experience, Angelo Moore's Madd Vibe Orchestra, Afrolicious, the DU UY Quintet, North Beach Brass Band, St. Gabriel's Celestial Brass Band, David James' GPS, and Candelaria while developing his own project–Dub Factory.
It's an expansive trip.  Every time out, we're happy to embark with Scott through Bird & Monk into new territory and fresh vistas!
Jazz as it is played in San Francisco in 2017!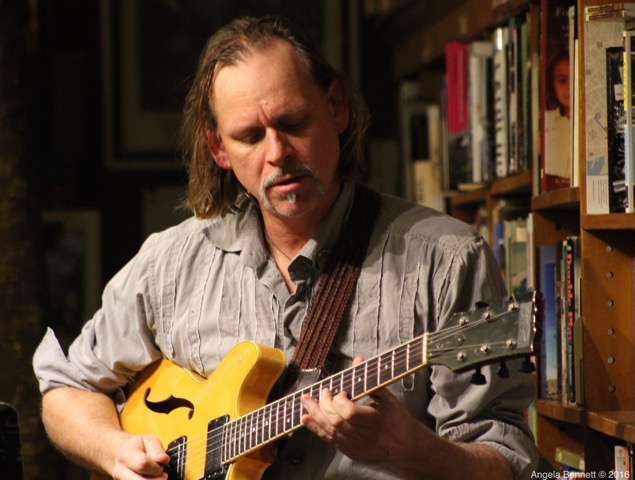 Our events are put on under the umbrella of the nonprofit Bird & Beckett Cultural Legacy Project (the "BBCLP"). That's how we fund our ambitious schedule of 300 or so concerts and literary events every year.
The BBCLP is a 501(c)(3) non-profit...
[Read More ]
Gigging musicians! You have nothing to lose but your lack of a collective voice to achieve fair wages for your work!
The IMA can be a conduit for you, if you join in to make it work.
https://www.independentmusiciansalliance.org/

Read more here - Andy Gilbert's Feb 25 article about the IMA from KQED's site