653 Chenery Street
in San Francisco's Glen Park neighborhood
1-415-586-3733
[email protected]
Open to walk-in trade and browsing
Tuesday to Sunday
noon to six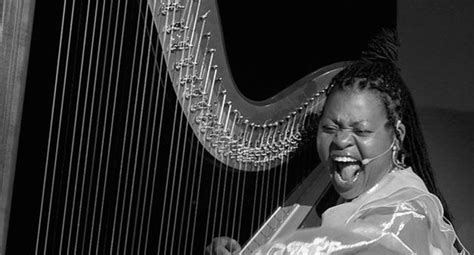 Poets Francisco Orrego and Maria Serafin on December 2nd
December 3rd, Destiny Muhammad, harp; Chico Lopez, bass; Tarika Lewis, violin
December 4th, the quartet of guitarist George Cotsirilos, with Keith Saunders on piano, Robb Fisher on bass and Ron Marabuto on drums
December 5th, student combo followed by a jam session hosted by the Terrence Brewer Trio, with Eric Markowitz, bass and Mark Lee, drums
___
December 10th, 7:30pm – $25 – the John Calloway Quartet , with Ken Cook, piano; Marcus Shelby, bass; Brian Andres, drums; and guest vocalist Angie Doctor
December 11th, 7:30pm – $25 – the Sam Cady Quintet, with Noel Jewkes & Charlie McCarthy, saxophones; Sam Cady, piano; Joe McKinley, bass; Akira Tana, drums; Jeffrey Gaeto, arranger.

December 12th – 10am – Tiny Gray-Garcia in conversation with Denise Sullivan (live stream only)
December 12th – 2pm – It's SUPER GREAT while  you browse!
December 12th – 5pm – $20 – The Seducers!, with Joe Goldmark, pedal steel guitar; Mitch Polzak, guitar and vocals; Hank Maninger, bass guitar and vocals; Ken Owen, drums
Postponed due to illness – 12/16 Beth Custer + Will Bernard Duo

December 17th – 7:30pm – $20 – the Scott Foster Quartet, with Mara Fox, trombone;
Aaron Cohn, bass; Alexey Berlind, drums
December 18th – 7:30pm – $20 – the Dan Neville Trio, with Ayla Davila & Brian Andres
_____________________________________________________
December 19th – 5pm – $20
Colleagues and friends gather
to honor the late drummer Dottie Dodgion
Sonny Buxton, testimonial to Dot
Ben Stolorow, piano
Al Obidinski, bass
Vince Lateano, drums
December 26th – 5pm – $20
The Duncan James Quartet
with Larry Chinn, piano
Jim Kerwin, bass
Bob Blankenship, drum
Thursday, December 30 – 7:30pm – $20
The Annette A. Aguilar Latin/Brazilian Trio
Annette Aguilar, drums & percussion
Murray Low, piano
Mike Arnold, bass
Doors open ten minutes before showtime.
Reservations encouraged, as the room does fill up for many shows.
To reserve, call 415-586-3733 prior to the day of the show if possible.
Reservations must be claimed by showtime. Once the show starts,
we allow anyone waiting for a seat to take what's available.
Please bring proof of vaccination and a mask,
plus cash for the cover charge, typically $20 per person; BYOB.
Can't get to the shop for the show?
Or just can't get in due to the throng?
Catch the live streams on Bird & Beckett's
YouTube channel or Facebook page.
TAKE OUR SURVEY
To take our SURVEY, click here, and help the BBCLP get to know you better! As Duke Ellington always said, we love you madly...
Our events are put on under the umbrella of the nonprofit Bird & Beckett Cultural Legacy Project (the "BBCLP"). That's how we fund our ambitious schedule of 300 or so concerts and literary events every year.
The BBCLP is a 501(c)(3) non-profit...
[Read More ]
---
Gigging musicians! You have nothing to lose but your lack of a collective voice to achieve fair wages for your work!
The IMA can be a conduit for you, if you join in to make it work.
https://www.independentmusiciansalliance.org/

Read more here - Andy Gilbert's Feb 25 article about the IMA from KQED's site
Sign Up for Our Weekly Emails!