653 Chenery Street
in San Francisco's Glen Park neighborhood
1-415-586-3733
[email protected]
Open to walk-in trade and browsing
Tuesday to Sunday
noon to six
Friday 11/17, 6-8pm
jazz in the bookshop
the happy hour show
Guitarist Scott Foster leads a quartet with trumpeter Henry Hung, bassist Ollie Dudek and drummer Omar Aran, sampling generously from the music of Bud Powell, with nods, of course, to Bird & Diz & Monk & Miles & more bebop & bop adjacent giants!
byob. $20 donation per adult requested; students $10; children free. no reservations necessary.
Friday 11/17, 8:30-10:00pm
the late show
Solo boogie woogie and blues piano from Frank Muschalle, touring for 30 years out of his home in Germany, counted among the most sought-after blues & boogie-woogie pianists working today. He has played concerts all over Europe, Paraguay, Bolivia, the United States and North Africa, and has put out fourteen cds with a variety of musicians including Carey Bell, Jean-Pierre Bertrand, Nappy Brown, Jimmy Coe, Herb Hardesty, Red Holloway, Stephan Holstein, Bob Margolin, Jimmy McCracklin, Louisiana Red, Alex Schultz, Matthias Seuffert, Cary Smith, Bob Stroger, Hubert Sumlin, Engelbert Wrobel and Rusty Zinn.
$20 cover charge (cash or venmo at the door). byob.
reservations: 415-586-3733.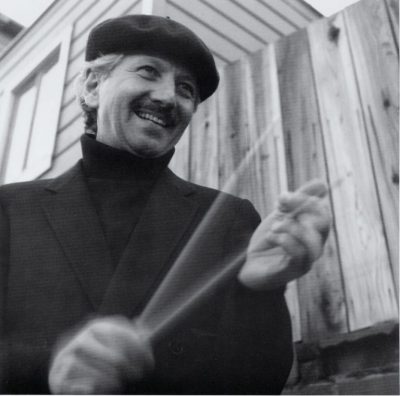 Sunday 11/19, 5-7pm
the art of the trio
Drummer Vince Lateano leads his sublimely swingin' trio for two sets of bop & standards. Ben Stolorow on piano; Robb Fisher on bass!
BYOB and a twenty for the trio!
reservations: 415-586-3733.
Saturday 11/18, 7:30-9:30pm
jazz club! when lights are low…
Traveling out of Estonia, drummer Brian Melvin (San Francisco born & bred) brings Danish guitarist Soren Lee and New York saxophonist Danny Walsh to perform two sets of hard bop and modern jazz in a quartet with hometown hero Peter Barshay on bass!
$20 cover charge (cash or venmo at the door). byob.
reservations: 415-586-3733.
If you like what you find at Bird & Beckett, you have our donors to thank! Join their number. A strong and consistently supportive donor base is the key to our longevity.
Bird & Beckett will turn 25 in May 2024, and we want to reach that milestone able to continue paying the musicians & poets fair compensation for their labors and their contribution to the culture, regardless of fluctuations in audience and book buyers!
We appreciate your love and support more than you know!
TAKE OUR SURVEY
To take our SURVEY, click here, and help the BBCLP get to know you better! As Duke Ellington always said, we love you madly...
Our events are put on under the umbrella of the nonprofit Bird & Beckett Cultural Legacy Project (the "BBCLP"). That's how we fund our ambitious schedule of 300 or so concerts and literary events every year.
The BBCLP is a 501(c)(3) non-profit...
[Read More ]
---
Gigging musicians! You have nothing to lose but your lack of a collective voice to achieve fair wages for your work!
The IMA can be a conduit for you, if you join in to make it work.
https://www.independentmusiciansalliance.org/

Read more here - Andy Gilbert's Feb 25 article about the IMA from KQED's site
Sign Up for Our Weekly Emails!