653 Chenery Street
in San Francisco's Glen Park neighborhood
1-415-586-3733
[email protected]
Open to walk-in trade and browsing
Tuesday to Sunday
noon to six
    Tuesday, 11/21, 7pm: A reading for Palestine, organized by Deema Shehabi – gratis
    Wednesday, 11/22, 7pm: The Vince Lateano Trio,
Ben Stolorow, piano
Peter Barshay, bass
Vince Lateano, drums
$20 adult cover charge, byob
all ages; kids under 12 free
teens/music students $5-10 sliding scale

Friday, 11/24, two shows:
6pm: The Tony Johnson Quartet, jazz – $20
8:30pm: The New Squatoolas, New Orleans jazz,
funk and R&B – $20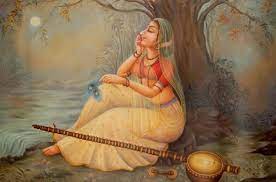 Saturday, 11/26: Jonathan Richman, voice and guitar, plumbs the devotional poetry of Kabir and Mirabai, with Nicole Montalbano on tambura – $30
    Sunday, 11/25, 4:30pm: The Cottontails
jump jazz & blues – $25-35 sliding scale

    All ages; byob
    For the Jonathan Richman event, plan on paying for your seat at 5pm day of the show and enter between 7 and 7:15pm. The doors will be closed between 6 and 7 so that we can set up chairs. No advance ticket sales or reservations, sorry to say! Just turn out & queue up with your friends, neighbors & fellow fans at 4:57pm day of show, buy your ducat, and wander off for some sustenance at one of our lovely little neighborhood spots. You'll have to hours to enjoy yourself in nature, the bar or having dinner before you need to be back to claim your seat!

TAKE OUR SURVEY
To take our SURVEY, click here, and help the BBCLP get to know you better! As Duke Ellington always said, we love you madly...
Our events are put on under the umbrella of the nonprofit Bird & Beckett Cultural Legacy Project (the "BBCLP"). That's how we fund our ambitious schedule of 300 or so concerts and literary events every year.
The BBCLP is a 501(c)(3) non-profit...
[Read More ]
---
Gigging musicians! You have nothing to lose but your lack of a collective voice to achieve fair wages for your work!
The IMA can be a conduit for you, if you join in to make it work.
https://www.independentmusiciansalliance.org/

Read more here - Andy Gilbert's Feb 25 article about the IMA from KQED's site
Sign Up for Our Weekly Emails!