653 Chenery Street
in San Francisco's Glen Park neighborhood
1-415-586-3733
[email protected]
Open to walk-in trade and browsing
Tuesday to Sunday
noon to six
If the stream stops prematurely here, scoot over to facebook or youtube where the party's still going on!

Wednesday, December 27th – 7:30-9:30 pm
Peck Allmond-Keith Saunders
John Wiitala-Vince Lateano Quartet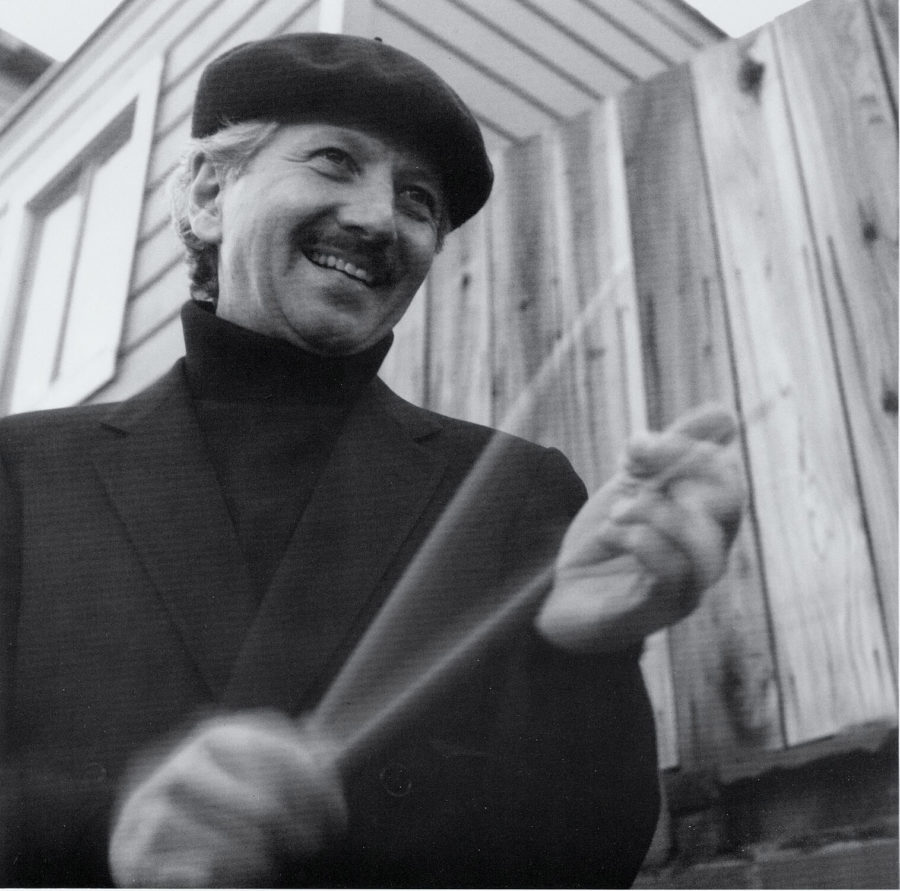 Multi-instrumentalist Peck Allmond will be out from Brooklyn over the holidays and is featured on drummer Vince Lateano's date tonight! $15-20 sliding scale cover charge; students – $10.
With Keith Saunders on piano and John Wiitala on bass, you're in for a superb evening of jazz.
Peck is a Bay Area native (he's a notable member of the Berkeley High generation that includes Benny Green, Josh Jones, Peter Apfelbaum, Sarah Cline–players who gained their prodigious chops in the jazz program led by Phil Hardymon). He's been Brooklyn-based since 1993, leading the Peck Allmond Quartet for a couple of decades and working with an array of major talents including Oliver Lake, John Hicks, Billy Harper, Don Cherry, Pharoah Sanders, Tom Harrell, John Stubblefield, MeShell Ndegeocello, Cindy Blackman, Madeleine Peyroux, Donny McCaslin, and Peter Apfelbaum, as well as James Brown, Rickie Lee Jones, Sean Lennon, Randy Newman, Ray Lamontagne, Wyclef Jean, Allan Toussaint, and Zooey Deschanel.
This quartet has worked together for at least a couple of years, with previous dates at Cafe Stritch and Chez Hanny, among others. Vince, John and Keith are all at the top of the local jazz scene, as they've been for decades!
Available Now at Bird & Beckett
Hot off the press from your neighborhood bookshop just in time for the lame duck period. 75 million voters, and counting, have rejected fascism and lies. 70 million haven't yet made that commitment. Bully Goat's Bluff might change a few of their minds.
Fits nicely in an invitation envelope for mailing. Fits in a pocket as well.
~~ Poetry as philosophy to plumb the deeper truths of these times ~~
$15 and worth every penny
_ _ _
Jerry Ferraz is a keystone of
the Bird & Beckett cultural edifice, built by you through your decades-long love and support.
Our events are put on under the umbrella of the nonprofit Bird & Beckett Cultural Legacy Project (the "BBCLP"). That's how we fund our ambitious schedule of 300 or so concerts and literary events every year.
The BBCLP is a 501(c)(3) non-profit...
[Read More ]
Gigging musicians! You have nothing to lose but your lack of a collective voice to achieve fair wages for your work!
The IMA can be a conduit for you, if you join in to make it work.
https://www.independentmusiciansalliance.org/

Read more here - Andy Gilbert's Feb 25 article about the IMA from KQED's site